Incomparable quality, Incredible designs
The Finest Media Architecture and Fine Lighting Design
We integrate any technology into any architecture
Domestic or Global Outreach
…
"More and more, so it seems to me, light is the beautifier of the building."
Media Architecture Systems

Lighting-System Commissioning

Fine Lighting Design/Control

Experience Center Design/Build

Corporate Showcasing

Stately, Striking, Flawless Illumination for

Fine Art

Sculpture

Exotic/Classic-Car Collections

Custom, Automated Drapery and Shading systems
The Finest Media-Architecture and Smart Residence Systems
An Architectural awakening…
The Finest System Commissioning
Trusted, Dependable and Efficiently Engineered System Programming, Commissioning and Trades Guidance
If you are in need of this service, the value of what was said above is highly evident
The Finest Lighting Design/Control
Extraordinary illumination for Architecture, Fine Art, Landscape or Sculpture
Board Rooms, Mission Control Centers, Corporate Reception Areas
The Finest Experience-Center Design/Build
The full customer experience, with the indelible imprint on the clients' minds why your company is their finest choice
The Finest Corporate Showcasing
When a corporation wishes to confidently present, immediately, and without a shadow of doubt, they are the absolute best option for their clientele.
Through our meticulously designed Media-Architecture, we create the aura of Trust, Solitude, and Sales-Differentiation in the client's perception of your company's excellence.
The Finest Audio
The life and energy of the symphony, saturating your home
The Finest, True RGB Laser Video Imagery
Once the difference is experienced with our true RGB Laser video, no other projection system will compare
The Finest Professional Media-Architecture Design, Installation and Consultation
Premium Residential - High-End Retail - Corporate Spaces and State of the Art Board Rooms - The Finest Experience Centers
The Finest, Motorized Drapery and Shading Systems
Aesthetically pure design, Highest-grade build quality and Whisper-quiet operation
The Finest, Secure-Facility Control-Systems, Complete Space Design and Engineered Installations
JITC certification
Our primary control-system manufacturer's electronics have proudly received certification by the Joint Interoperability Test Command (JITC) of the U.S. Department of Defense Information Systems Agency (DISA) and have been added to the Unified Capabilities (UC) Approved Products List (APL) for use in military and federal government agencies, to satisfy the most stringent government and military requirements in a wide range of spaces, and for the most demanding applications, including: Command and Control Centers, Field Command Operations, Executive Crisis Management and Communications Rooms, Network Operation Centers (NOC), and Classrooms. The JITC approved security rankings for the control-system electronics far exceed minimum protocol standards.
Our thoroughly seasoned, secure-project programmers possess top-secret security clearances suitable for the most sensitive of areas and are expertly capable at any level of project complexity.
NDAA Compliant
Media Architects cameras and NVRs are manufactured with chipsets that are in full compliance with the National Defense Authorization Act, (NDAA), Defense Law.
EMC Class B Certified
Media-Architects video walls are certified as EMC Class B, producing low amounts of electromagnetic energy, greatly lowering the interference risk with other sensitive electronics.
Control solutions include network AV, Secure Videoconferencing, Unified Communications Systems for Microsoft Teams™ software, Touch screen room control, Wired and wireless presentation, and 8K ultra-high image quality, custom multi-display viewing systems, and much more.
The Finest Lighting for control room demands
Often overlooked in other designs; We skillfully design the best glare-free area lighting, incorporating full spectral-bandwidth illumination. Our controlled lighting is easily managed instantly via touchscreen or status-based automation. High spectral-bandwidth lighting is of highest importance in our designs. This assists operators to maintain their optimum level of strain-free viewing for razor sharp concentration towards the task at hand for hours on end. The same is absolutely true for our Video and Audio systems.
Above: Visual spectrum-output test results of our highest-grade LED Lumiere showing high-spectral-bandwidth distribution with a surgically-clean cut-off in the UV/IR region
Once our clients see the pristine illumination from our fixtures, they never look back to another type
Contact us for a design consultation
Since 1997 we have provided the finest, state-of-the art Media-Architectural integrations and Lighting Designs for Large estates, Commercial architecture and Corporate experience centers
Architecturally-astounding lighting, Museum-grade fine-art illumination for UV/IR sensitive materials, Crystal-clear audio, Cinema quality digital video, Touchscreen/mobile control systems, Engineered power systems, World class surge protection
With our 25 years of experience, we provide the highest quality of Lighting and Audio/Visual installations available.
Immersive, masterfully-integrated media into any architecture
Digital Cinema, Video Walls, Architectural Projection
Architectural Projection Mapping
Lighting Hardware and Lighting Design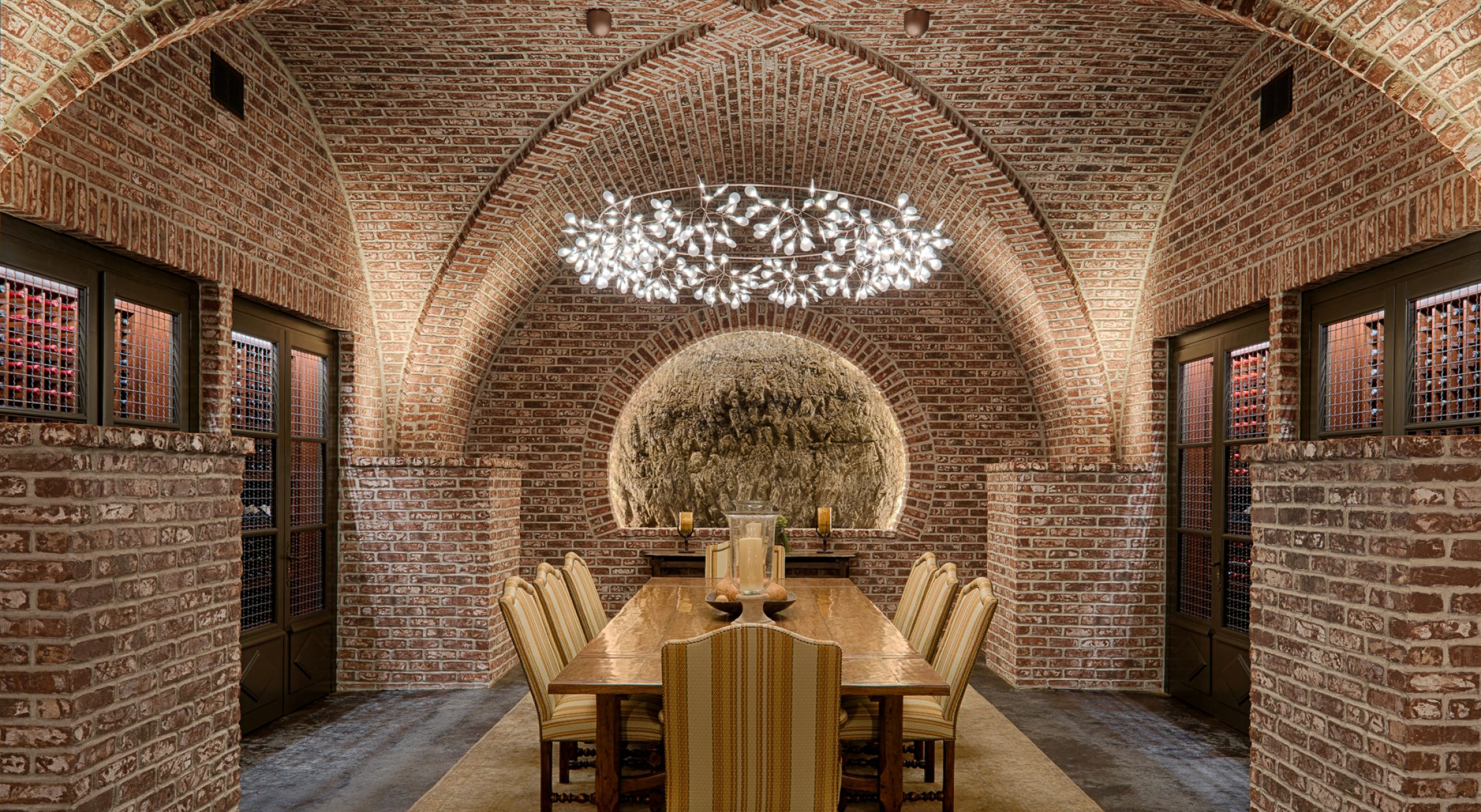 Ultra-high quality, no-UV, Superior color rendering, custom LED lumiere hardware, Engineered designs and installation for fine art, sculptures and anything requiring superb eye-appeal
Custom Video Mirrors
Custom Etched, Back-Lit Mirrors
From a crystal-clear articulate whisper, to a thunderous symphony, our exceptional audio systems may either be freestanding, or architecturally integrated speakers
Hear your own instrument through the distributed home audio system
Surge Protection and Energy Systems
Distributed Grid LED Power Systems
Low voltage DC powered LED control panel for today's lighting applications, including residential, commercial, museum, retail, and RV
Meeting Room Systems
When Joseph Spryn founded Media Architects, twenty five years ago, his premise was to artfully design the finest, seamless, interactive media, technology and befittingly astounding Lighting into any architecture.
With his detailed design-engineering and construction management experience, he took on projects that others deemed "too difficult" or "not possible." The results led very satisfied clients to say they wouldn't change one thing upon viewing the end result. Many of his clients have been with Media Architects from the company inception, and re-commission him for upgrades and additions to the original installation.
He initiated the much-needed pre-construction and construction-phase service of: Technology General Contractor, (TGC), for his structural-architect and craftsmen-level trades partners with which he has closely worked over the years. TGC service offers full-project technological guidance and broad-scope professional oversight for efficiency and cooperation during the entire design and construction process.
Structural design architects have been pleased to have us working on the project to guide their contractors with the installations of multi-discipline technology systems and to communicate with their clients regarding the technology integration portion of the project.
Contractors expressed time and time again, how smoothly the technology-integration progressed throughout the design/build process across all of the trades, and they look forward to working together on the next project.
Mutual trust and respect goes a long way…
Over the years, to the very pleasant surprise of many clients, his consummate lighting designs have awakened existing dormant architecture hidden in plain sight. Clients happily express they didn't know how truly beautiful their architecture was.
Once our clients experience our Lighting, Audio or Video designs, they consistently tell us it is the finest they have ever seen or heard.
Designs and Installations - anywhere our clients need us.
Have a LiteTouch system? We can help. We provide engineered re-designs and complete upgrades for any size estate or commercial structure in need of LiteTouch help.
Our near-future LED lighting systems will use embedded LiFi protocol to transmit data 100 times faster than 5G via the visible light spectrum in place of WiFi, providing high-speed wireless data communication and internet access. Apple will implement LiFi capability in their future devices through their newly patented LiFi-enabled iOS camera, and many lighting manufacturers will implement bi-directional LiFi in their lighting hardware. Watch for our designs to take full advantage of this tremendous shift in commercial, residential, retail, and museum lighting designs.